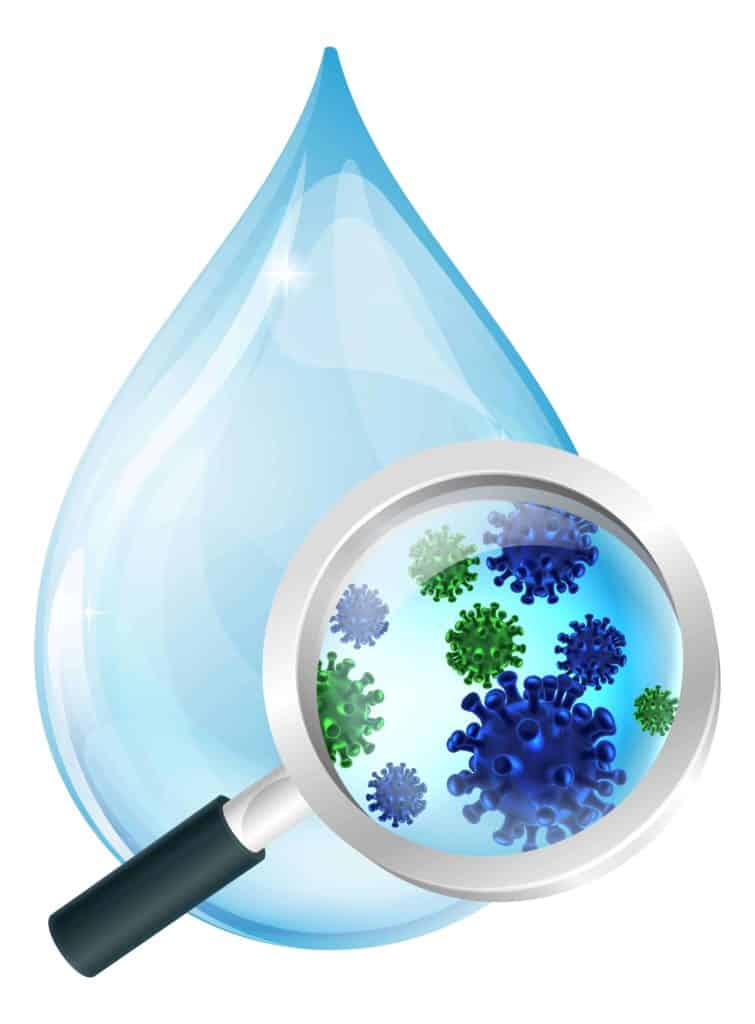 Contaminants
Water contaminants are any form of foreign substance, which is mixed into water. Some contaminants are benign, however, some can pose serious health risks to you, your family, or animals. These harmful substances can take several forms including physical, chemical, biological, and radiological contaminants. Some of these contaminants are naturally occurring (radon, uranium, and arsenic) while others are the byproducts of land use (fertilizers, pesticides, sewage, or industrial waste). The result can be lifelong ailments.
When should I check for water contaminants?
Recurrent gastrointestinal illness
Household plumbing contains lead
Radon in indoor air or region is radon rich
Scaly residues, soaps don't lather
Water softener needed to treat hardness
Stained plumbing or laundry fixtures
Objectionable taste or smell
Water appears cloudy, frothy or colored
Corrosion of pipes or plumbing
Rapid wear of water treatment equipment
Nearby areas of intensive agriculture
Coal or other mining operation nearby
Gas drilling operation nearby
Odor of gasoline or fuel oil, and near a gas station or buried fuel tank(s)
If your home is located near a dump, junkyard, landfill, factory or dry-cleaning business
If your water tastes salty
How frequently should I test?
Test water every year for total coliform bacteria, nitrates, total dissolved solids and pH levels, especially if you have a new well, or have replaced or repaired pipes, pumps or the well casing.
Special circumstances:
Is anyone in your home pregnant or nursing a newborn?
Are there any unexplained illnesses in your family?
Have you experienced any changes in your water taste, smell, color or clarity? You may need to test more than once a year.
Have you had a chemical or fuel spill or leak near your water supply?
Want to know what is in your water?
If you want to check to see if you have your water tested for contaminants, request a free water test below or contact a water treatment specialist here at Carroll Water.
Request a Free Water Test