Providing Safe, High Quality Water since 1983
Carroll Water is a family-owned and operated commercial and residential water treatment, well drilling, well pump and geothermal company serving Maryland, Northern Virginia and Southern Pennsylvania.
Our Priority Is Your Water
Our number one priority is delivering safe water that meets or surpasses all local water regulations. Whether your home or business suffers from poor water quality, taste, or overall water pressure, our team of water professionals will correctly diagnose your water issues and install the correct system to ensure you always have access to consistent, quality water.
Only the Best Products for our customers
We are the area's only authorized local distributor of EcoWater products, the industry leader in innovative, state-of-the-art water treatment systems for homes and businesses.
Because EcoWater products are highly efficient, they're not only good for your home or business, they're great for the environment. They reduce the amount of salt, energy and water consumed, lower greenhouse gas emissions and are carbon neutral.
We can also service all major brands of water softeners and conditioners.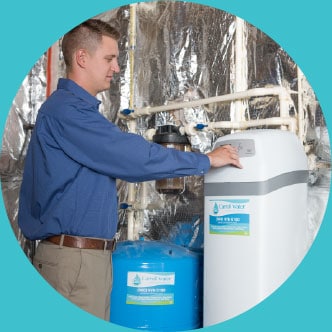 We Treat Customers like Family
Since day one, our founder, Ron Smith, created an atmosphere that values service and respect. He treated every customer and employee the way he wanted to be treated. That motivating force remains with all of us at Carroll Water to this day!
We proudly serve Central Maryland, Northern Virginia, and Southern Pennsylvania.
Work with a Company that Values You - and Your Water