Water Testing and Treatment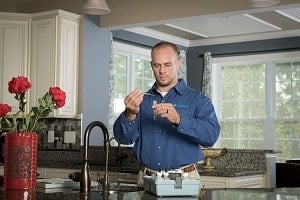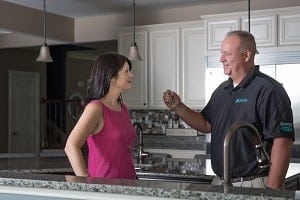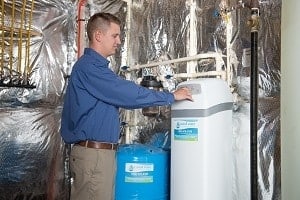 When it comes to the water in your home or business, our focus at Carroll Water is to provide the best water quality solutions with the highest quality of service available. We ensure our technicians and water consultants are properly trained in Water Quality Association and industry standards to match the best service and/or product to fit your needs.
The Water Quality Association or WQA is devoted to treating water on the homeowner's or business owner's property. By working closely with the WQA and under strict guidelines, our treatments work as the ultimate and final barrier that can prevent waterborne contaminants from entering your home or business.
We provide a wide array of products and services to meet every water treatment and delivery need. Our service technicians are trained to install, maintain and service every major brand of home water treatment and filtration equipment, well drilling services and radon testing and removal. In addition, we offer 24-hour emergency service to ensure that your home or business is never without clean quality water.
Our Water Testing and Treatment Solutions Include:
Water Testing
Our water treatment services begin with an in-depth water quality test, where we will diagnose the quality of the water in your home.
Afterwards, Carroll Water will review our findings and make suggestions of products and services that will enhance the water in your home.
Water Softeners
One of the most common ways to treat water contaminants is by using a water softener, sometimes referred to as a water conditioner, which helps remove minerals and metals from water. Often, people don't know the benefits of using water softeners. These include reduced film on faucets, sinks, fixtures, and surrounding walls or tiles; less wear and tear on laundry and dishes when washed; and less wear on appliances that use water, such as dishwashers, washing machines, and hot water heaters.
UV Disinfection Systems
Ultraviolet disinfection systems, or UV disinfection systems, are a great solution for hassle-free water treatment. They use no chemicals, and have cost-effective maintenance, only requiring annual replacement of the lamp and sleeve. The result is that it kills 99.99% of microorganisms.
Home Water Treatment Systems
Home water treatment systems, sometimes referred to as whole home water treatment systems, are designed to tackle multiple problems that may affect the quality of your water. These systems are adaptable to well water systems and municipal water systems.
Reverse Osmosis (R/O) Systems
Reverse osmosis systems, also known as RO systems, are a water treatment system designed to filter your water to ensure you have the best tasting water available.
RO systems pass your water through multiple water filters, removing odors, contaminants and chemicals affect the look, smell and taste of your water. RO systems can be designed for a single faucet, room or whole home.
Acid Neutralizers
Acid neutralizers use minerals to raise the pH (potential hydrogen) levels in water to reduce the corrosive characteristics of some of the contaminants found in your water.
By using an acid neutralizer, this means that your water fixtures, appliances, pipes and faucets are better protected and maintained from the harmful effects of iron and magnesium, which can commonly be found in well and municipal water sources.
Water Filter Replacements
We carry all major brands of water filters and water treatment replacement parts. This means that when you need a filter replaced, we can get that filter for you quickly and install it quickly and correctly.
Radon Testing and Removal
Treating your water for radon can be done with a point of entry treatment system – before it enters your home. This will ensure that radon isn't able to radiate through your pipes or sit in any of your water fixtures.
Financing Options
Carroll Water is proudly partnering with GreenSky to offer our customers financing options. Check out these special financing offers today.
Do You Need to Test or Treat Your Water?
Let us know how we can help you today. Our experts are standing by to take your call or respond to your inquiry. We proudly serve the Maryland and Virginia area.