Water Delivery Systems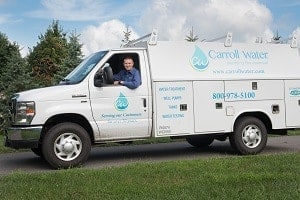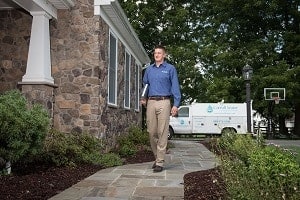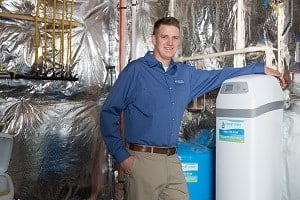 When it comes to the water in your home or business, our focus at Carroll Water is to provide the best water quality solutions with the highest quality of service available. We ensure our technicians and water consultants are properly trained in Water Quality Association and industry standards to match the best service and/or product to fit your needs.
The Water Quality Association or WQA is devoted to treating water on the homeowner's or business owner's property. By working closely with the WQA and under strict guidelines, our treatments work as the ultimate and final barrier that can prevent waterborne contaminants from entering your home or business.
We provide a wide array of products and services to meet every water treatment and delivery need. Our service technicians are trained to install, maintain and service every major brand of home water treatment and filtration equipment, well drilling services and radon testing and removal. In addition, we offer 24-hour emergency service to ensure that your home or business is never without clean quality water.
Our Water Delivery System Solutions Include:
Water Pressure Tanks
Like well pressure tanks, water pressure tanks help to regulate the water pressure in your home. These pressure tanks can help to protect your fixtures and appliances from a sudden change in pressure, often resulting in blown gaskets or pipes.
Carroll Water offers most brands of water pressure tanks to ensure you have great water pressure in your home.
Water Storage Systems
Water storage systems are designed as an emergency back-up system to store water. If you lose your water access, either municipal or well, water storage systems offer convenient and quick access to your water that are already connected to your home's water system.
Carroll Water installs most major brands of water storage systems.
Constant Pressure Systems
Constant pressure systems allow for your home to maintain a regular amount of pressure in your pipes and at the point of use (such as your faucets, fixtures and appliances). This continuous pressure results in less wear and tear on pumps and pipes from a constantly changing level of pressure, helping to reduce potential maintenance and repair costs to your entire household water system.
Carroll Water offers and installs constant pressure systems.
Electric and Gas Water Heaters
Whether you're looking to use an electric or gas water heater, Carroll Water can ensure that your water comes out at the desired temperature. Our technicians install some of the most recognized brands of water heaters in the industry. We can help you understand how your water heater works, how best to maintain it and what you can do to have it run efficiently for your needs.
Geothermal Heat Pumps
A geothermal heat pump is a system that uses the ground's constant temperature to act as a balance for the air temperature inside of a house. Even though surface temperatures can be affected by the air temperature, ground temperatures can be relatively stable several feet below the surface throughout the year. This means that cold or hot air temperatures can be exchanged with the steady ground temperature by water flowing through a geothermal heat pump system. Geothermal heat pumps can also be used to supply hot water to a home as well due to the process used.
Carroll Water evaluates your property and installs geothermal heat pumps.
Water Booster Pumps
Water booster pumps help create needed pressure in water lines and pipes. You may need additional water pressure if your water pressure is low or insufficient.
Carroll Water installs booster pumps to increase water pressure in your home.
Financing Options
Carroll Water is proudly partnering with GreenSky to offer our customers financing options. Check out these special financing offers today.
Do You Need Assistance With Your Water Delivery Systems?
Let us know how we can help you today. Our experts are standing by to take your call or respond to your inquiry. We proudly serve the Maryland and Virginia area.