Providing Safe, High Quality Water Since 1983
Carroll Water is a family-owned and operated commercial and residential water treatment, well drilling, well pump and geothermal company serving Maryland, Northern Virginia, and Southern Pennsylvania.
Our Priority is Your Water
Our number one priority is delivering safe water that meets or surpasses all local water regulations. Whether your home or business suffers from poor water quality, taste, or overall water pressure, our team of water professionals will correctly diagnose your water issues and install the correct system to ensure you always have access to consistent, quality water.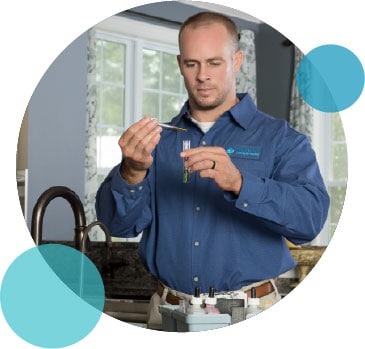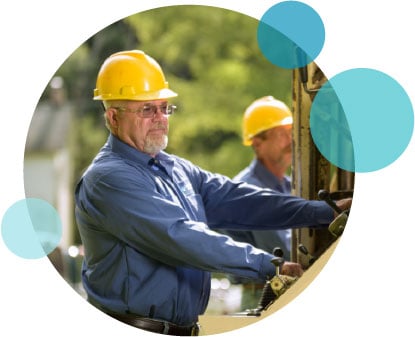 Only the Best Products for Our Customers
We are the area's only authorized local distributor of EcoWater products, the industry leader in innovative, state-of-the-art water treatment systems for homes and businesses.

Because EcoWater products are highly efficient, they're not only good for your home or business, they're great for the environment. They reduce the amount of salt, energy and water consumed, lower greenhouse gas emissions and are carbon neutral.

We can also service all major brands of water softeners and conditioners.
We Treat Customers Like Family
Since day one, our founder, Ron Smith, created an atmosphere that values service and respect. He treated every customer and employee the way he wanted to be treated. That motivating force remains with all of us at Carroll Water to this day!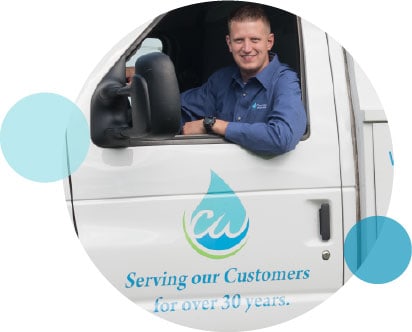 Work with a Company that Values You – and Your Water
Ron Smith, Founder and Advisor
Ron Smith founded Carroll Water in 1983 with the simple goal of making sure that people in Carroll County, Maryland had a reliable resource for clean drinking water in their homes. Ron's son, Brian and several other family members joined him in the business over the years. After Ron stepped down as President in 2016, he transitioned into a new role as Advisor to the company.
Brian Smith, President
Brian Smith is a leading water treatment and well drilling specialist with more than 20 years of experience in home and commercial water treatment as well as well drilling.
He began his career with Carroll Water when he joined his dad and company founder, Ron Smith, on service calls and installations. He worked his way up from assistant and has held just about every role in the company including sales representative, water consultant and service technician. In 2015, Ron stepped down as President of Carroll Water, and Brian took the reins.
Under Brian's leadership, Carroll Water has successfully expanded from a small business in Carroll County, Maryland to a trusted water treatment and well drilling company that serves Maryland, Northern Virginia, and Southern Pennsylvania. Brian is passionate about harnessing the power of technology and the role it plays in the future of water quality management. He has been instrumental in developing Carroll Water's own R&D capabilities and is currently working on a unique, proprietary technology for other water treatment companies.
Brian Gaughan, CEO
Brian Gaughan oversees all of the day-to-day operations of the company. In his role, he focuses on maintaining company values, training employees and ensuring that the entire Carroll Water Team always does what is best for each and every customer. He is a business professional who believes if you take care of the customers and the employees, then the profits will follow. Brian joined Carroll Water in 2015 as Sales Manager and has more than 20 years of experience in sales and customer service in residential and commercial industries.
Steve Cassidy, Service Manager
Steve Cassidy has more than 15 years of experience in the maintenance and home improvement industries. When it comes to training and managing his team, Steve takes a very hands-on approach, constantly encouraging his technicians to identify the best methods for connecting with customers and other team members.
Tracy Collins, Comptroller
Tracy Collins is responsible for the management of payroll, accounts receivable, accounts payable and benefits. She has more than 25 years of experience working with customers and vendors, as well as overseeing the day-to-day management of all bookkeeping, accounting and financial needs for the operation of the business.