Innovative EcoWater systems that ensure water quality and cleanliness.
Home Water Treatment and Filtration
Our residential water treatment and filtration systems are designed to reliably resolve a variety of
contaminants and water issues
from your home water supply. As the only local, authorized EcoWater dealer in Maryland, Northern Virginia, and Southern Pennsylvania, we work with our customers to install state-of-the-art water treatment solutions right in their homes. You can be confident your water is safe for your family to drink and won't harm your plumbing and appliances.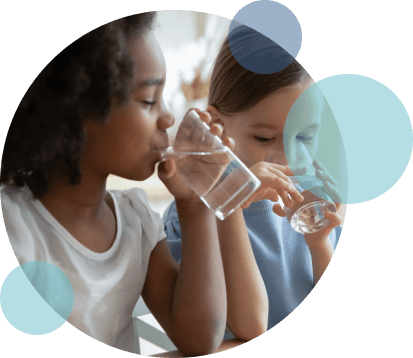 Commercial and Industrial Water Treatment Systems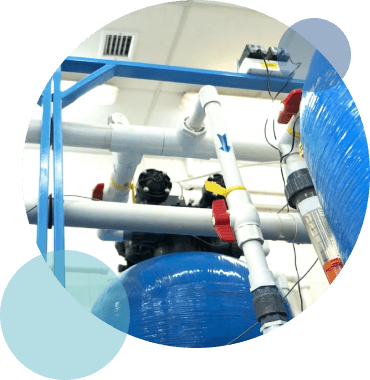 There are a variety of different water treatment systems available on the market today for commercial use. However, as an authorized dealer of EcoWater products, we are able to design remediation plans for your commercial building, complex, or group living home.
3 Steps to Implementing a Water Remediation Plan
At Carroll Water, we love clean water and our expert-trained water consultants are dedicated to ensuring that your home or business has safe and clean water. Once you contact us there are 3 steps that your water consultant will guide you through as they design and install a water treatment plan to improve your water safety and purity.
Expert water test and consultation
Whether you need a new system installed or a service on your existing system, our team of expert water consultants will first begin with a test to inform the best treatment plan.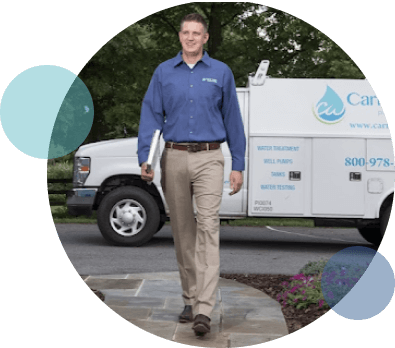 There are a number of factors that your water consultant will need to consider when they design your residential or commercial remediation plan.
We offer a turnkey installation as your trusted partner.
Residential – Once you approve your remediation plan for your home, the water consultant will work with you to schedule installation in a matter of days for your home. After your installation is complete, your water consultant will visit about a month later to check the water and confirm everything is working properly and to your satisfaction.
Commercial – Buildings, complexes, or large multi-location installations are carefully planned out with the on-site operations manager. We will align our schedule with your requirements for bids, contracts, and other procurement process steps. We will ensure your installation is scheduled based on the ideal availability to access the space. Additionally, we can coordinate with any related plumbing or electrical service partners.  After installation, our team will set a follow-up schedule for visits to ensure the water treatment is performing as expected.
We Offer Leading EcoWater Systems
As an authorized EcoWater Systems dealer serving Maryland, Southern Pennsylvania, and Northern Virginia, with expertise to we are experts in diagnosing your water problems and provide an eco-friendly water treatment system to meet your specific needs.
When you select our water remediation plan using EcoWater products, you're choosing one of the largest manufacturers of water treatment and filtration systems. EcoWater has been in the business of improving the quality of home water for over 100 years around the world. We are proud to provide their innovative and smart home-enabled technologies. EcoWater is eco-friendly, offers energy-efficient cost savings, and is backed by a 100% satisfaction guarantee. 
How long do EcoWater filters last? 
EcoWater filters are very durable to guarantee clean water. There are a variety of filter types that are replaced according to the standard manufacturer guidelines. Our expert Carroll Water consultants will provide a replacement schedule based on your water chemistry to ensure you maintain healthy and clean water.
How do you change EcoWater filters?
Local Water Experts Design Your Custom Plan