Looking for reliable, safe well water? Need to replace your well?
Expertise in Rock or Mud Well Drilling and Well Inspections
A properly drilled and maintained well helps ensure that you'll have a consistent water source for years to come. Our team of well drilling experts have a combined 100+ years of experience in drilling techniques and use the latest equipment to reach your water source. We also offer well inspection and water tests to resolve any concerns for your geological or man-made well.
Our well technician will work with you to determine the best solution for your well needs and provide you with a transparent, competitive quote. Call Us to get started on your well project today.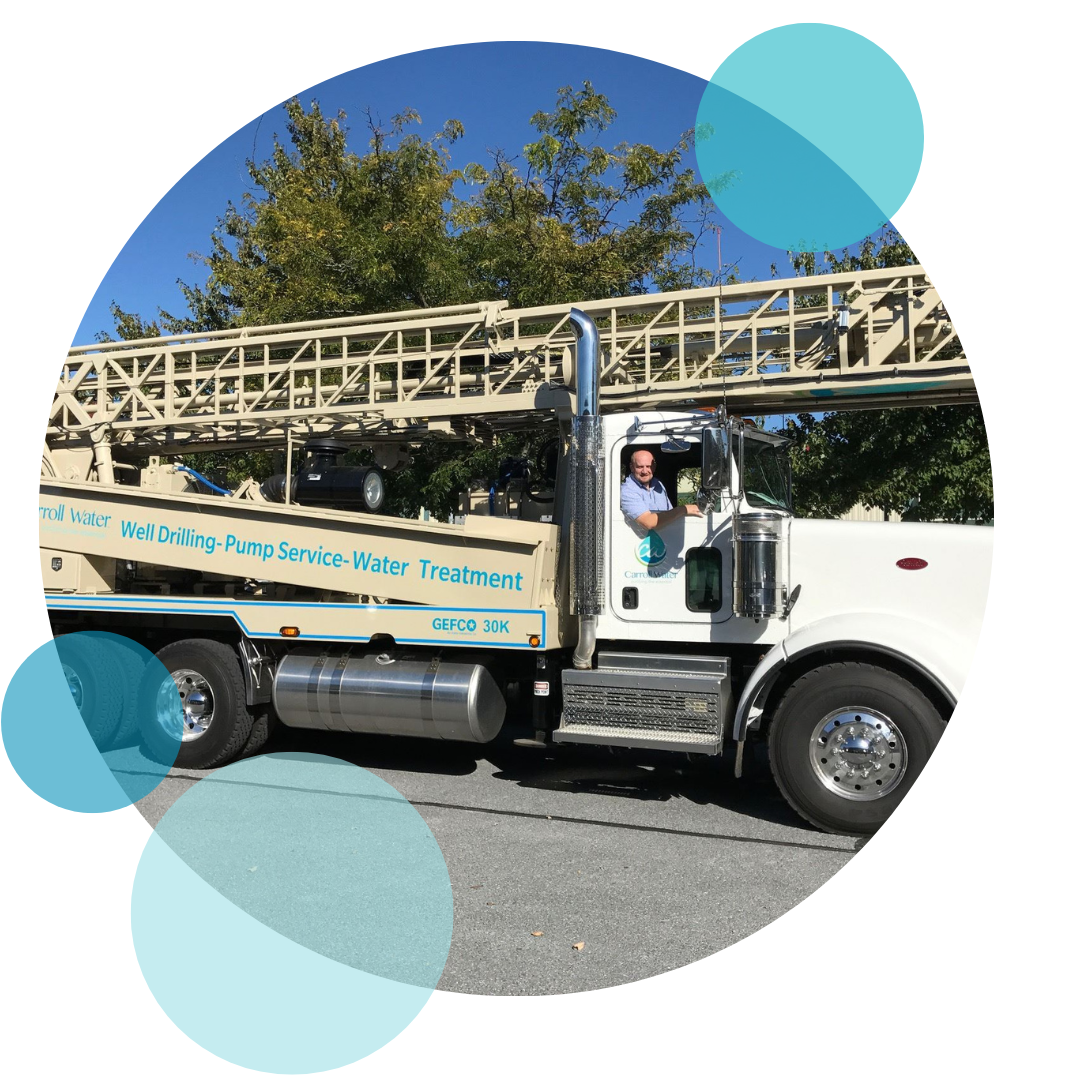 Well Drilling
We provide well drilling for new homes, commercial buildings, agricultural and wells that have run dry. The first step is determining drilling requirements: location, depth, potential volume, filling process, the best pump system for your needs and more.
Well Inspections
Regular well inspections keep your well operating properly. We recommend annual inspections, but they should be done more frequently if there is a history of well issues or if you have concerns about water quality or well structure.
Bacteria Tests
Bacteria tests evaluate bacteria levels or contaminants in your water and determine your water's potability. We recommend annual testing, but it should be done more frequently if there's a history of bacteria in your well water, someone in your household is suffering from gastrointestinal issues, an infant is living in your home or you suspect a septic system leak.
Well Yield Tests
Well yield tests, also known as well flow rate tests or well drawdown tests, are used to determine how quickly a well recharges, or fills, to its maximum level. We'll pump water out of your well and then determine how many gallons per minute the well produces to recharge itself.
Well Pressure Tanks
A well pressure tank stores water from your well to help manage how often your well pump runs. Not only does this ensure you always have water, but it also helps prolong the life of your pump and stop unnecessary "short-cycling" of your well pump.
Well Parts
We carry most of the well parts needed to get your well up and running again. Give us a call, and we'll assess what parts need to be replaced so your well is operating efficiently.
Well Pump Replacement
Well pumps typically last 8-10 years, though they can last longer depending on the design, quality and usage. When it's time to replace your well pump, we'll match the right pump with your needs. Before we replace the pump, we'll do a quick inspection to make sure there aren't other issues contributing to well pump failure.
Have Your Well Drilled, Tested and Maintained by Experts