Well Drilling, Testing, and Maintenance Services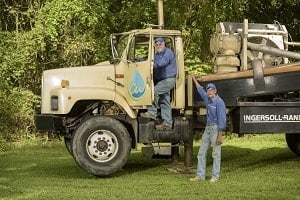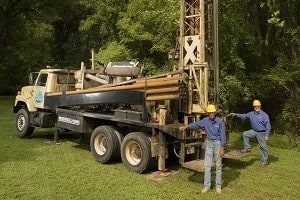 When it comes to the water in your home or business, our focus at Carroll Water is to provide the best water quality solutions with the highest quality of service available. We ensure our technicians and water consultants are properly trained in Water Quality Association and industry standards to match the best service and/or product to fit your needs.
The Water Quality Association or WQA is devoted to treating water on the homeowner's or business owner's property. By working closely with the WQA and under strict guidelines, our treatments work as the ultimate and final barrier that can prevent waterborne contaminants from entering your home or business.
We provide a wide array of products and services to meet every water treatment and delivery need. Our service technicians are trained to install, maintain and service every major brand of home water treatment and filtration equipment, well drilling services and radon testing and removal. In addition, we offer 24-hour emergency service to ensure that your home or business is never without clean quality water.
Our Well Drilling, Testing, and Maintenance Services Include:
Well Drilling
A "well" drilled well can make all the difference in knowing you'll have a consistent water source for years to come.
Our staff and well drilling experts are backed by over 100 years of experience in techniques, equipment and knowledge. We'll ensure that all aspects and questions concerning your well are evaluated and answered, whether they are geological or man-made, so that your well will can deliver the highest quality water possible.
Well Inspections
Regular well Inspections are important to maintaining and operating a well properly. Annual well inspections are recommended and should be done more frequently if there are any concerns about the water quality, well structure or if there's been a history of well issues.
Carroll Water offers annual well inspections.
Well Bacterial Tests
Well bacteria tests are used to determine the potability, or drinkability, of water. Carroll Water performs this test to evaluate bacteria levels or contaminants in our customer's water supply.
The general recommendation is that testing should occur annually, but it may be recommended to test more frequently, if:
There's been a history of bacteria in your well water
Recent gastrointestinal issues arise from anyone in the household
An infant is living in the home
Possible septic system leaks
Well Yield Tests
Well yield tests, also known as well flow rate tests or well drawdown tests, are used to determine how quickly a well can recharge (fill back up) from the surrounding ground water to its maximum level. This means that water is pumped out of your well for a prolonged period, requiring the well to recharge.
Carroll Water can conduct a well yield test and determine how many gallons per minute the well produces and needs to recharge itself.
Well Pressure Tanks
A well pressure tanks allows for water to be stored in a pressurized tank to help manage how often the well pump turns on and off. It uses a pressure sensor or gauge to trigger the well pump to fill the tank, ensuring the water system inside your home is not without water or that your pump is constantly running.
Well Parts & Maintenance
Carroll Water offers most major well part brands. We will assess what parts need to be replaced and will ensure your well is operating right.
Well Pump Replacement
Well pumps are designed to be durable devices which can withstand various levels of use, depending on what your water needs are for your home. In general, it's expected that a well pump can last 8-10 years, and can last longer depending on the design, quality and usage.
When it comes time to replace a well pump, Carroll Water can help match the right size pump with your needs. Prior to replacing a pump, we always check to make sure that there aren't any other issues which could contribute to your well pump failing.
Financing Options
Carroll Water is proudly partnering with GreenSky to offer our customers financing options. Check out these special financing offers today.
Do You Need a Well Drilled, Tested, or Serviced?
Let us know how we can help you today. Our experts are standing by to take your call or respond to your inquiry. We proudly serve the Maryland and Virginia area.